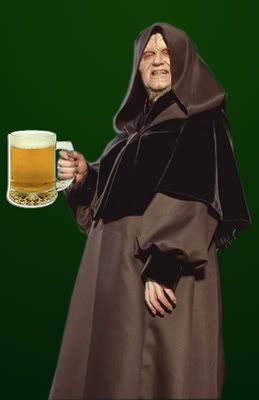 "Time for a Sith kegger!"



Yesterday Raz, Art, Nate and Adam came by to get ourselves ready for Thursday. We watched The Phantom Menace, Attack of the Clones and the two Clone Wars series, the latter of which I had not yet seen. I'm starting to think that there is a slim possibility that Revenge of the Sith might not suck.


Hey,
suitboyskin, looks like you and I hang out a lot together in almost every paradigm.